We are passionate about the quality and purity of our distilled water and employ a rigorous testing process to ensure it meets the highest standards. One key aspect of our testing protocol is periodic laboratory testing, which is conducted by independent, UKAS accredited laboratories. These comprehensive tests are carried out at regular intervals, allowing us to closely monitor our distilled water's quality. The laboratory testing process involves a detailed analysis of our distilled water's chemical and microbiological properties to confirm its purity.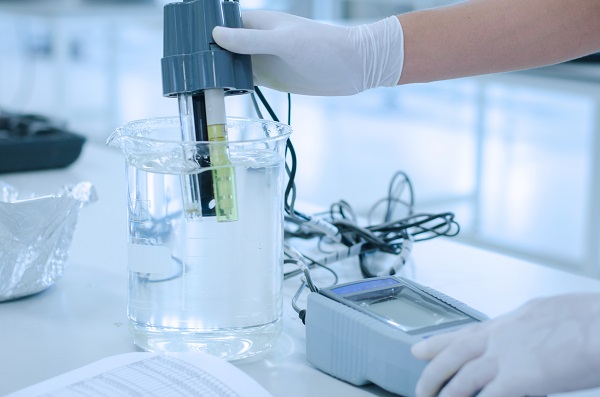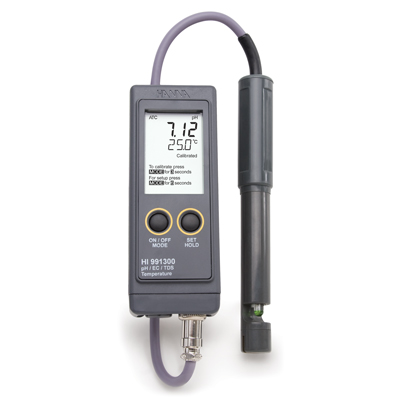 In addition to periodic laboratory testing, we perform weekly in-house photometer testing to further ensure our distilled water's quality. This method involves the use of a sophisticated photometer that accurately measures the concentration of specific substances (copper, nitrates, nitrites, heavy metals, sulphates) in our distilled water. By analysing the light absorbed by the water sample, the photometer can detect the presence of any impurities or contaminants.
Furthermore, we utilise daily purity testing with a 'top of the range' Hanna HI991300 portable TDS and EC meter - a reliable tool for measuring the water's electrical conductivity.
By monitoring our distilled water's conductivity levels, we can detect even the slightest variations in purity, enabling us to promptly address any issues and maintain the highest quality standards for our customers.
The HI991300 boasts a resolution of:
pH - 0.01 pH
EC - 1 µS/cm
TDS - <1 ppm="" --1--="">
and automatic 2-point calibration.